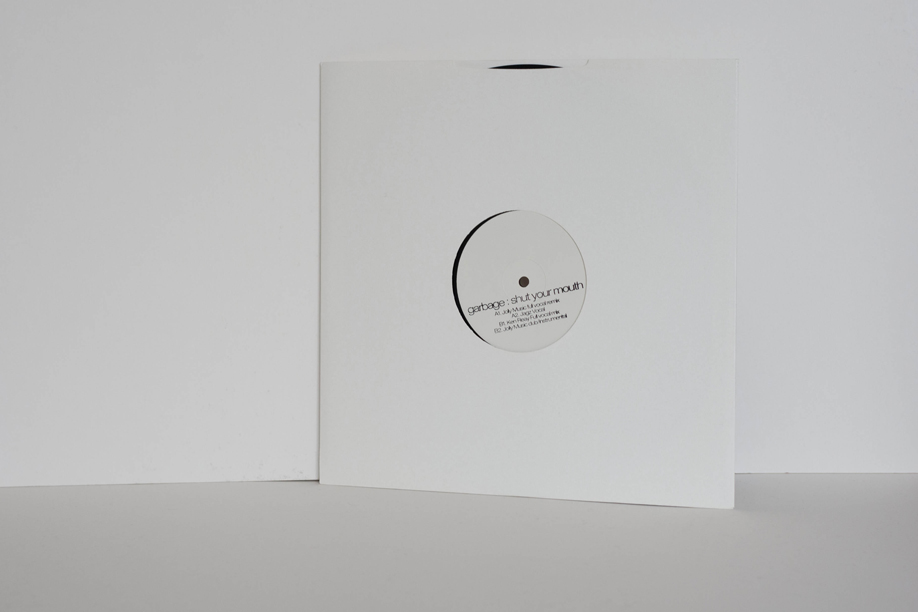 UK, TRASH 47, 12 inch Single
Comes in a plain white die-cut sleeve, with custom stamped label.
Some were issued without a stamp on the label itself.
Mushroom did not make the sleeve like the other Trash Items from the beautifulgarbage promos which was a real shame, most likely down to cost cutting.
Shut Your Mouth [12 inch Single, TRASH 47]
A1:

Shut Your Mouth (Jolly Music Scary Full Vocal Mix)

[5:17]

A2:

Shut Your Mouth (Jagz Kooner Vocal Mix)

[4:42]

B1:

Shut Your Mouth (Ken Reay Remix)

[6:58]

B2:

Shut Your Mouth (Jolly Music Scary Instrumental)

[5:22]