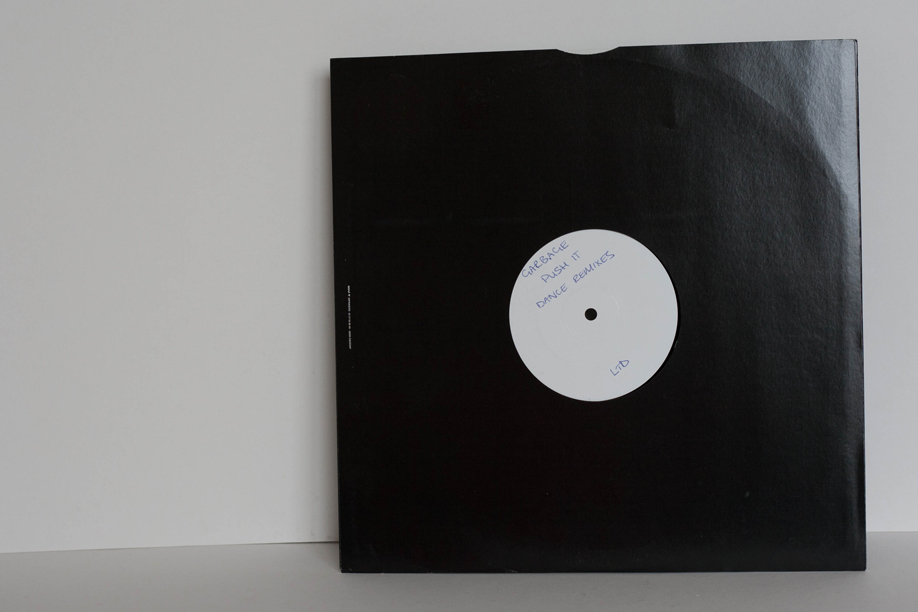 UK, TRASH 24, 12 Inch single
12 inch promotional single issued as a white label pressing. Initially these were issued in a black die-cut sleeve, since I have seen these with black and white sleeves made from both card and paper. Some were issued with a reaction sheet.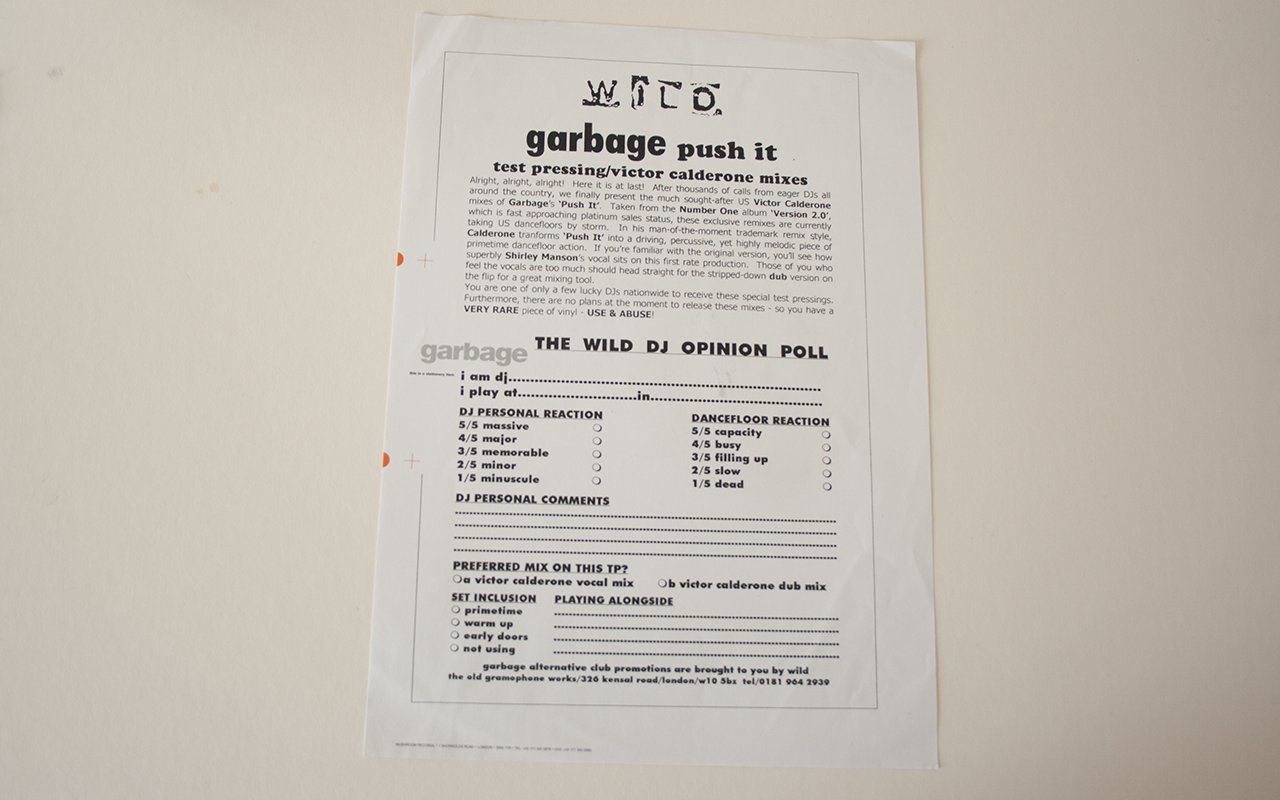 The majority of them now have hand writing on the labels, but when they were issued the label was left blank. Because of this the release sometimes get's called other titles such as Garbage – Beats Go Harder
The release is also known as DFI Trash 24.
Initial reports said the release was limited to only 150 copies, this is incorrect because they are very easy to get hold of. In July 2012 a version appeared on Ebay with a different sleeve, printed on this was
MUSHROOM RECORDS presents garbage Push It (Victor Calderone Remix) 12 inch Promo TRASH 24 LIMITED TO 1,500 COPIES!!
Some copies were sold commercially in HMV (London stores) and via their website which at the time was ran from their flagship store on Oxford Street.
Push It [12 inch Single, TRASH 24]
A1:

Push It (Victor Calderone Club Mix)

B1:

Push It (Victor Calderone Dub Mix)