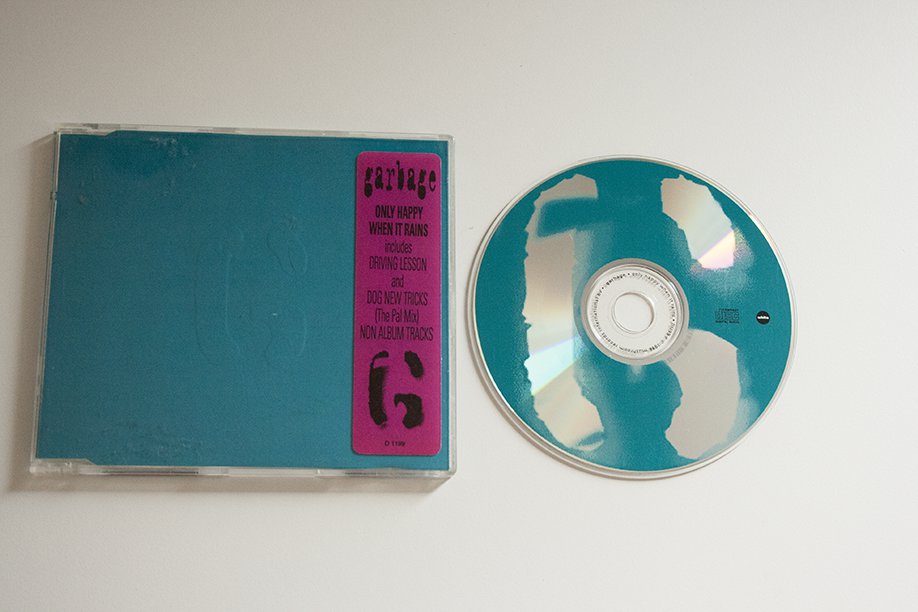 Australia, D1199, CD
CD single in a stickered jewel case.
The inlay should have an embossed G logo on it.
There are a number of different stickers which were issued on the release.
One was a circle which featured a competition to win passes to a Garbage gig. You had to enter the Game of Skill by phoning a premium rate phone number (0055 22999) costing 75c per minute.
There is also the more common rectangular version featuring the tracks and the Garbage logos.
Only Happy When It Rains [CD, D1199]
Only Happy When It Rains

[3:58]

Driving Lesson

[3:47]

Dog New Tricks (The Pal Mix)

[4:05]