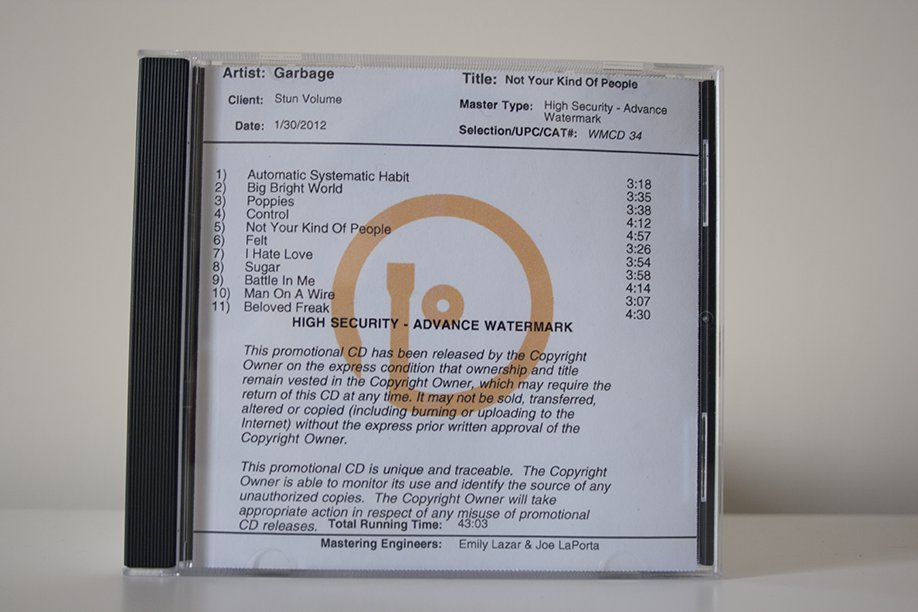 USA, WMCD 34, CD-R (Test Pressing)
Test Pressing of Not Your Kind Of People issued by The Lodge Mastering.
Blood For Poppies is listed as Poppies, this has been corrected in the track listing shown.
Every single track is a different time length to the final release by a couple of seconds.
Not Your Kind Of People
Automatic Systematic Habit

[3:18]

Big Bright World

[3:35]

Blood For Poppies

[3:38]

Control

[4:12]

Not Your Kind Of People

[4:57]

Felt

[3:26]

I Hate Love

[3:54]

Sugar

[3:58]

Battle In Me

[4:14]

Man On A Wire

[3:07]

Beloved Freak

[4:30]