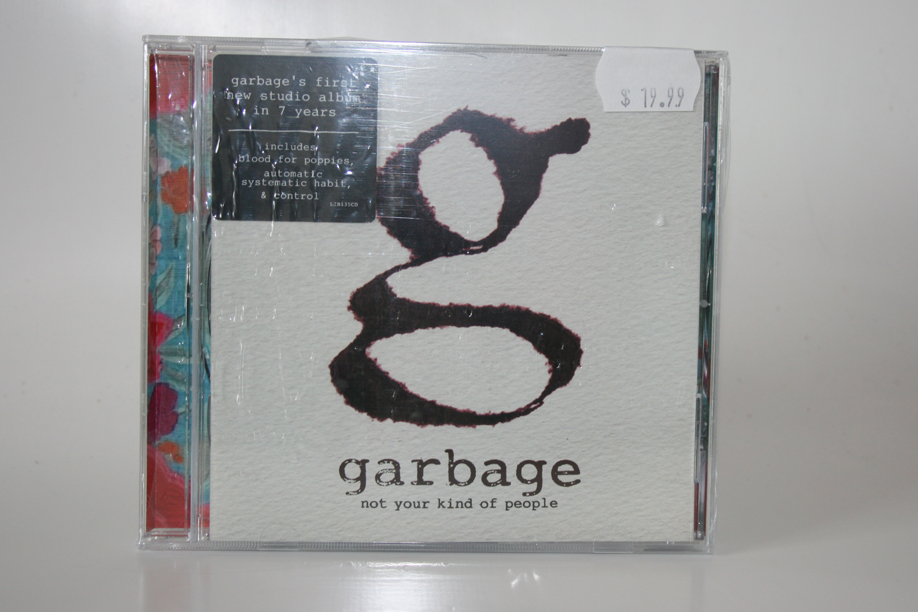 Oceania, LIB135CD, CD
Commercial CD in jewel case which is shrink wrapped. The barcode on the sleeve has no numbers included on it.
The CD was issued in Australia and New Zealand.
Press Release
Okay so honestly….let's not retread the history that precedes this record. It's all on the Internet for anyone to have at it. If you have any interest at all ….you can Google anything you need to know about us in five minutes flat. Just please ignore the stuff about me dropping a poo in an ex boyfriends cornflakes and we're all good.
Suffice to say we have been gone for seven years. We now are experiencing what is commonly known as the seven year itch, except instead of wanting to leave each other, we want to return to one another. We have made, arguably, the best record of our career. You may hate it. In which case you have no need to read any further.
For those of you who have a further curiosity let me say this: We quit in the middle of our last tour and went home because we were sick and tired of our record company wanting us to make money whatever the cost to our morals or our bodies. We quit and went home because we couldn't stand another backstage hang with anyone from the aforementioned record company. They quite literally were making us sick.
We quit and went home and built ourselves a life outside of Garbage and outside of music and outside of the rest of the world. Then we got bored of doing that and pretty much began to obsess about making music again. We got together about a year ago now in a small studio in Atwater Village, Los Angeles. There we recorded all of the songs on this new record we are calling "Not Your Kind Of People".
We wrote, recorded and mixed it ourselves, old school style.
We are self-releasing it on our own record label STUNVOLUME, via Liberator Music in Australia, new school style.
The title of this record is kind of our mission statement. For too long we almost felt like apologizing for the fact that we didn't fit in musically with any kind of scene. We didn't fit in with the electronic scene even though we used electronica. We didn't fit in with the hipster scene even though we were pretty popular. (Probably because we got too popular. We sold 13 million records over the course of our career.) And we didn't fit in with the alt rock scene either.
We just didn't fit in. We never have.
Now we accept this fact and are happy about our outsider status. We realize that we don't sound like anyone else and that is a pretty hard thing to achieve in this current climate where we all have access to an infinite sea of musical possibilities. To have hold on a unique sound is a currency of which we are proud.
If you have further interest in us or the making of this record, please feel free to schedule an interview with our press office. We will be happy to accommodate your curiosity. Otherwise I think we are done here. Don't you?
Thanks for reading.
garbage.
Not Your Kind Of People [CD, LIB135CD]
Automatic Systematic Habit

[3:18]

Big Bright World

[3:36]

Blood For Poppies

[3:40]

Control

[4:13]

Not Your Kind Of People

[4:59]

Felt

[3:27]

I Hate Love

[3:55]

Sugar

[4:01]

Battle In Me

[4:16]

Man On A Wire

[3:09]

Beloved Freak

[4:33]