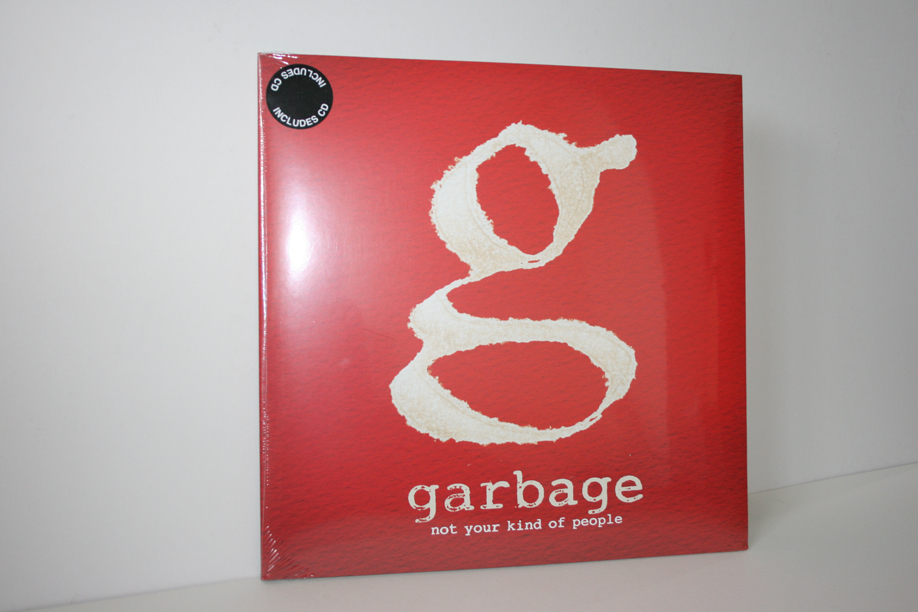 Europe, STNVOL012/STNVOL011, LP
Deluxe edition of the album on LP (STNVOL012) with bonus CD (STNVOL011). The release was also issued in both the UK and Europe. The bonus CD is a copy of the deluxe edition of the album in a clear plastic envelope sleeve.
Distribution issues
There were distribution issues with the release within a number of countries across Europe.
The first reported UK release surfaced on May 19, after copies started to appear in London stores.
I was told by a Virgin Megastore employee in Paris during the first week of sales that France was expecting the release on May the 28th. The French retailer FNAC suggested that it will be released on June the 4th.
Sales from the German Amazon site didn't seem to be affected by any delay whatsoever and were delivered on time.
Not Your Kind Of People [LP, STNVOL012 - LP1]
A1:

Automatic Systematic Habit

[3:18]

A2:

Big Bright World

[3:36]

A3:

Blood For Poppies

[3:40]

A4:

Control

[4:12]

B1:

Not Your Kind Of People

[4:59]

B2:

Felt

[3:27]

B2:

I Hate Love

[3:55]

B4:

Sugar

[4:01]
Not Your Kind Of People [LP, STNVOL012 - LP2]
C1:

Battle In Me

[4:16]

C2:

Man On A Wire

[3:09]

C3:

Beloved Freak

[4:33]

C4:

The One

[4:45]

D1:

What Girls Are Made Of?

[3:49]

D2:

Bright Tonight

[4:04]

D3:

Show Me

[5:15]
Not Your Kind Of People [CD, STNVOL011]
Automatic Systematic Habit

[3:18]

Big Bright World

[3:36]

Blood For Poppies

[3:40]

Control

[4:13]

Not Your Kind Of People

[4:59]

Felt

[3:27]

I Hate Love

[3:55]

Sugar

[4:01]

Battle In Me

[4:16]

Man On A Wire

[3:09]

Beloved Freak

[4:33]

The One

[4:45]

What Girls Are Made Of?

[3:49]

Bright Tonight

[3:36]

Show Me

[5:15]