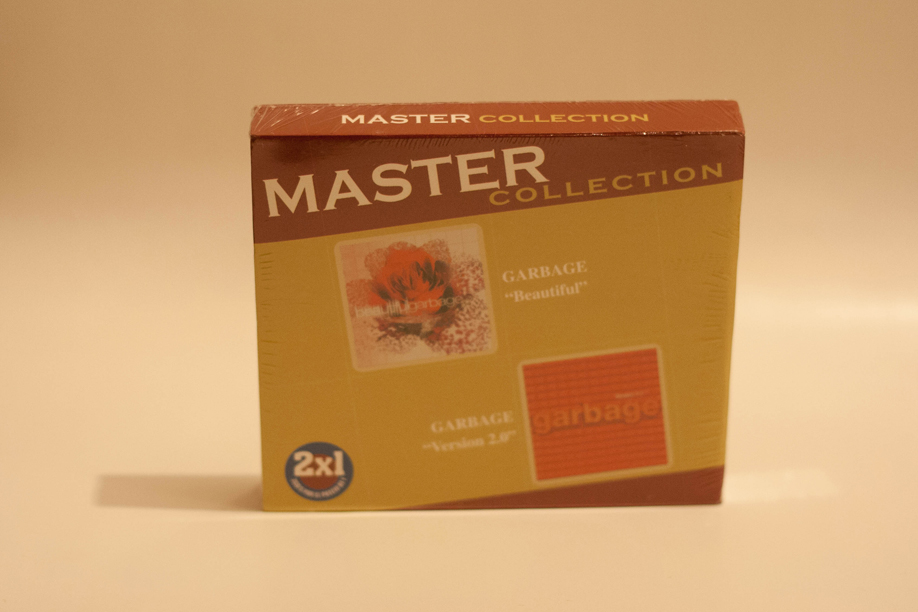 Columbia, CD (Boxset)
Double album pack in slip case known as the Master Collection. The case is shrink wrapped. There is no index number written on the slip case itself.
The version of beautifulgarbage is on the Interscope label (0694931152) and the Version 2.0 is on the Universal label (112 772-2)
Item surfaced late March 2004 so it could have been released in 2004, not 2003 which is what the copyright information states on the slip case.
beautifulgarbage [CD, 0694931152]
Shut Your Mouth

[3:25]

Androgyny

[3:09]

Can't Cry These Tears

[4:16]

Till The Day I Die

[3:27]

Cup Of Coffee

[4:31]

Silence Is Golden

[3:49]

Cherry Lips (Go Baby Go!)

[3:12]

Breaking Up The Girl

[3:33]

Drive You Home

[3:58]

Parade

[4:06]

Nobody Loves You

[5:07]

Untouchable

[4:02]

So Like A Rose

[6:17]

beautifulgarbage mixer
Version 2.0 [CD, 112 772-2]
Temptation Waits

[4:36]

I Think I'm Paranoid

[3:38]

When I Grow Up

[3:25]

Medication

[4:08]

Special

[3:44]

Hammering In My Head

[4:52]

Push It

[4:02]

The Trick Is To Keep Breathing

[4:12]

Dumb

[3:50]

Sleep Together

[4:04]

Wicked Ways

[3:44]

You Look So Fine

[5:25]