UK, SX1494A/B, 7 Inch Single (Dinked)
7 inch single, dinked for jukeboxes comes in a plain white card sleeve. The label has a square sticker on it.
Groove Notation:
A1: SX 1494 SX 1380 A – the 1380 is scrubbed out.
B1: SX 1494 B SX 1380 B1.
The number 1380 has a line crossed through it which would suggest that the code was changed. The Australian CD single 1 has the index number D1380 so this item may have been issued in Australia as well. The vinyl is pressed from the same plates used for the commercial UK single SX1494.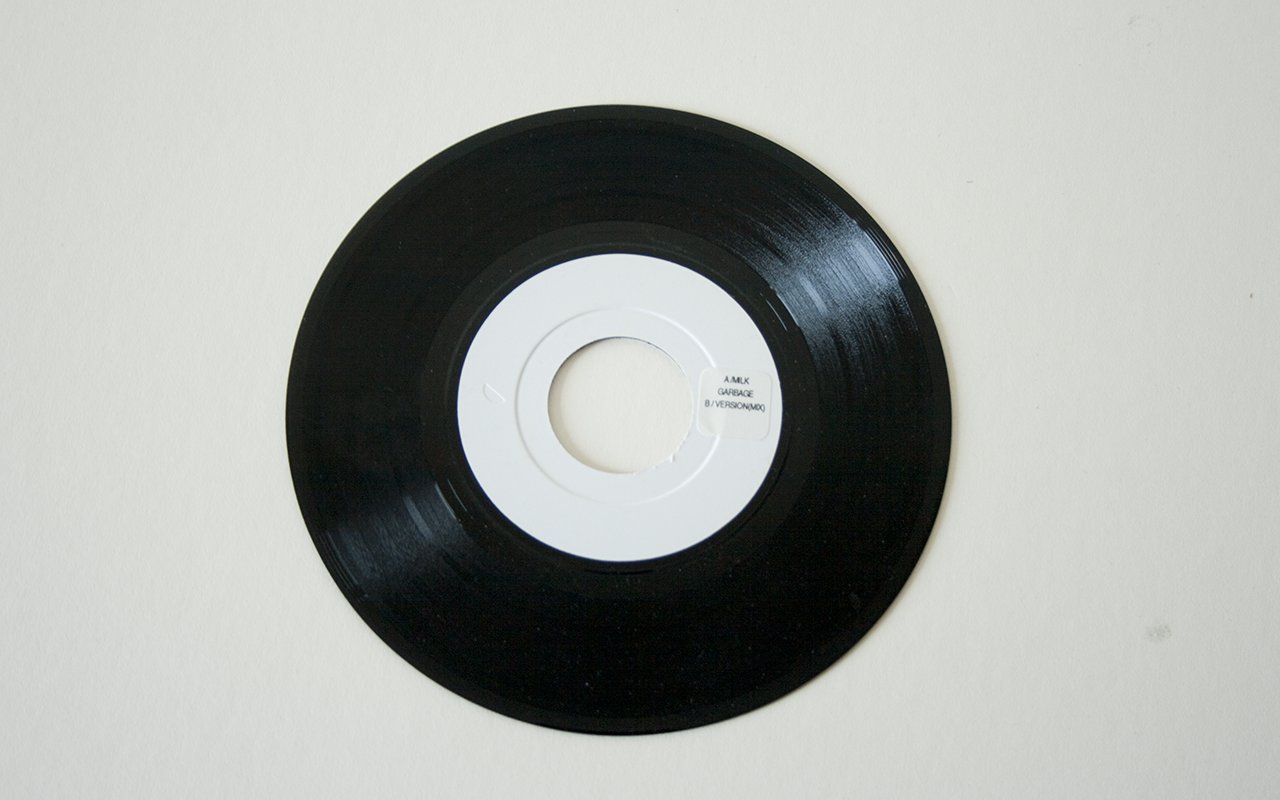 There are a couple of different labels floating around of this.
SX1494A/B
A1:

Milk (The Wicked Mix featuring Tricky)

[4:03]

B1:

Milk (The Tricky Remix)

[4:19]