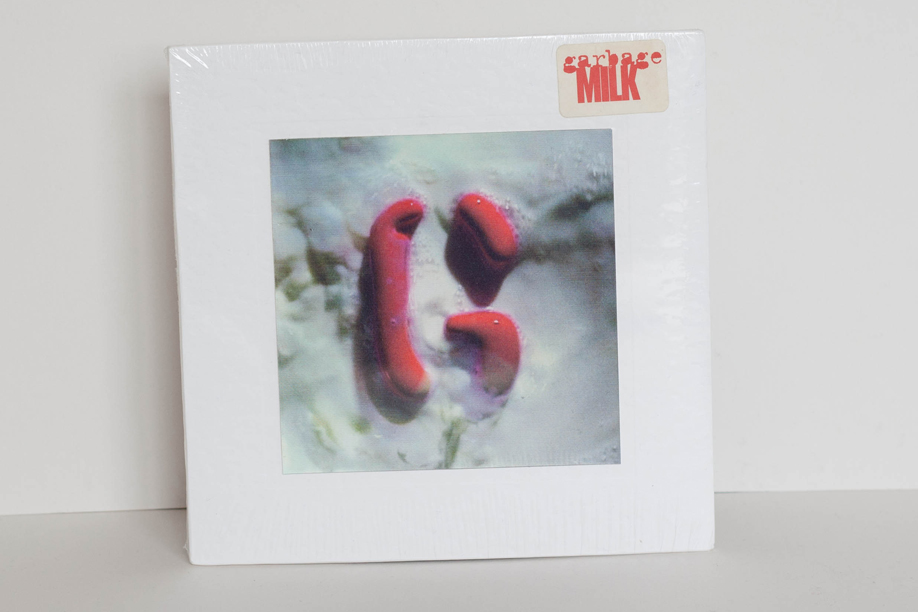 UK, SX1494, 7 Inch Single
Limited edition 7 inch single in embossed sleeve with a 16 frame lenticular printed cover which features a moving image when tilted.
The release is limited to 15,000 copies.
There is a card inner sleeve which has the vinyl inside, this sleeve is wrapped in a 9 panel blood red poster.
The sleeve should be numbered and is shrink wrapped when new.
SX1494
A1:

Milk (The Wicked Mix featuring Tricky)

[4:03]

B1:

Milk (The Tricky Remix)

[4:19]