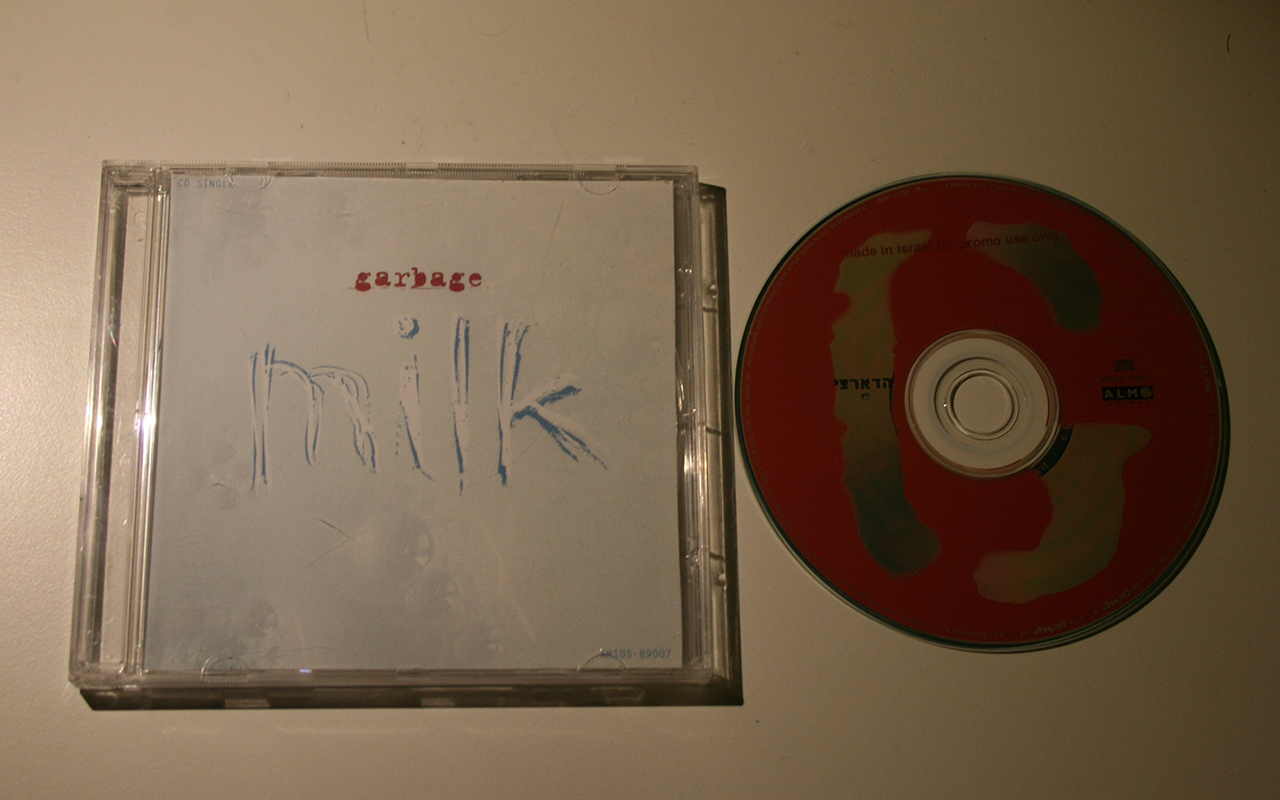 Israel, [AMSDS-89007], CD-R
Promotional CD-R issued in Israel. The front inlay is a copy of that from the USA, as is the CD-R itself, this also includes the text "made in israel for promo use only" as well as a logo which is often found on promotional releases from Israel.
Despite having the Almo logo on the release this release wasn't issued by Almo.
Milk [CD, AMSDS-89007]
Milk

[3:55]

Milk (Siren Mix)

[4:03]

Milk (The Udder Remix)

[4:49]

Milk (The Wicked Mix featuring Tricky)

[4:01]