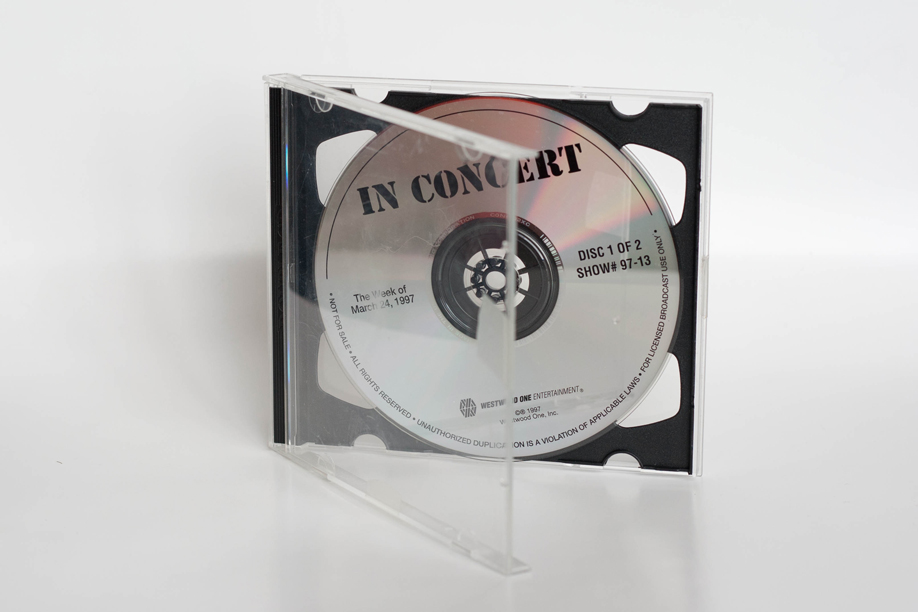 USA, #97-13, CD
In Concert, Double CD radio show #97-17 for broadcast the week of March 24, 1997.
CD1 features Garbage whereas the second disc has a set from The President's of the USA
The show should come with a cue sheet which lists Kick My Ass as I'm So Sorry.
The ad breaks come in after Fix Me Now, Stupid Girl and Only Happy When It Rains.
There is no information on the cue sheet where the show was recorded but the presenter confirms the recording is from the Reading Festival.
CD 2 features a show from The Presidents Of The USA.
Please note the case for this release I believe should be 2 Westwood One paper sleeves.
In Concert [CD, #97-13]
Queer (Live At Reading Festival, England, 1996)

Fix Me Now (Live At Reading Festival, England, 1996)

Milk (Live At Reading Festival, England, 1996)

Supervixen (Live At Reading Festival, England, 1996)

Stupid Girl (Live At Reading Festival, England, 1996)

Vow (Live At Reading Festival, England, 1996)

Kick My Ass (Live At Reading Festival, England, 1996)

Only Happy When It Rains (Live At Reading Festival, England, 1996)