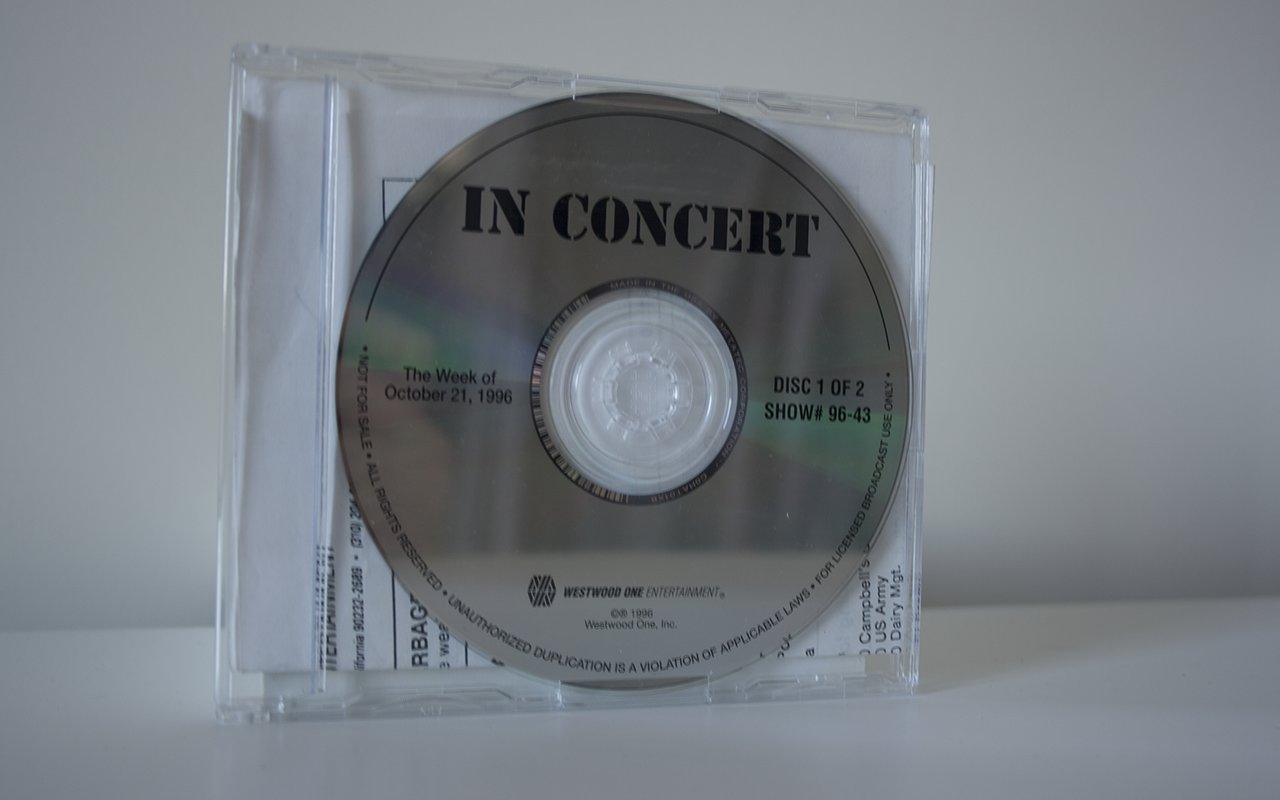 USA, #96-43, CD
Radio show CD issued for broadcast on the week of October 21, 1996.
The tracks were recorded at The Reading Festival, England, August 24, 1996. Vow is listed on the cue sheet as "So Fine".
This disc is part 1 of a 2 disc set. The second disc featured Bush.
In Concert Garbage [CD, 96-43]
Queer (Live At Reading Festival, England, 1996)

Fix Me Now (Live At Reading Festival, England, 1996)

Not My Idea (Live At Reading Festival, England, 1996)

Milk (Live At Reading Festival, England, 1996)

Supervixen (Live At Reading Festival, England, 1996)

Stupid Girl (Live At Reading Festival, England, 1996)

Only Happy When It Rains (Live At Reading Festival, England, 1996)

Vow (Live At Reading Festival, England, 1996)