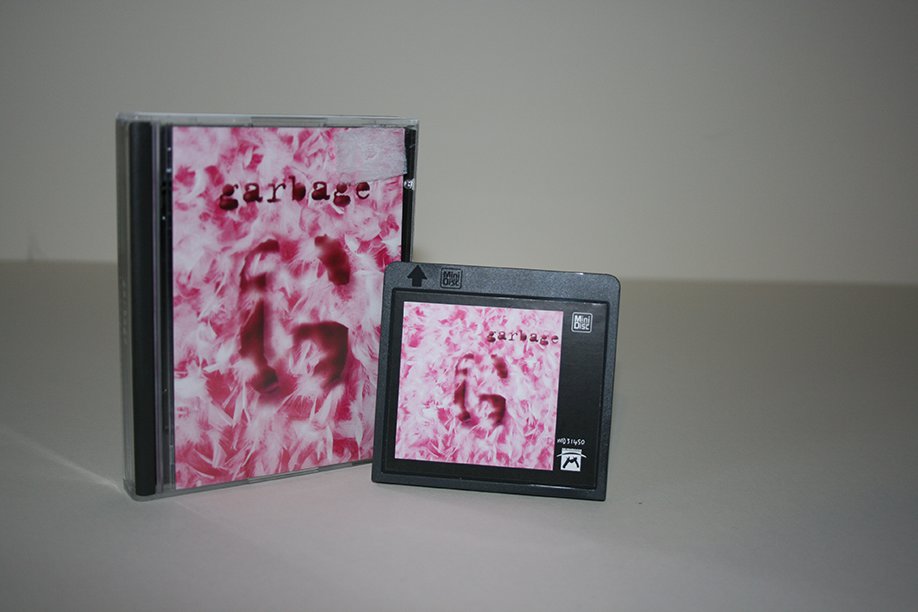 UK, MD31450, MiniDisc
Mushroom Records issued the debut album on MiniDisc almost 5 years after the initial release. It followed the release of Version 2.0 on the same format.
The track listing is printed on the reverse of the Mini Disc with a colour sticker on the front. Garbage is printed on the spine of the disc.
The booklet has 8 pages with a double page photo on the centre pages, as with previous versions of the debut album the booklet also contained handwritten lyrics and notes by Shirley Manson.
Garbage [MiniDisc, MD31450]
Supervixen

[3:56]

Queer

[4:36]

Only Happy When It Rains

[3:56]

As Heaven Is Wide

[4:43]

Not My Idea

[3:50]

A Stroke Of Luck

[4:45]

Vow

[4:30]

Stupid Girl

[4:18]

Dog New Tricks

[3:58]

My Lover's Box

[3:55]

Fix Me Now

[4:43]

Milk

[3:54]