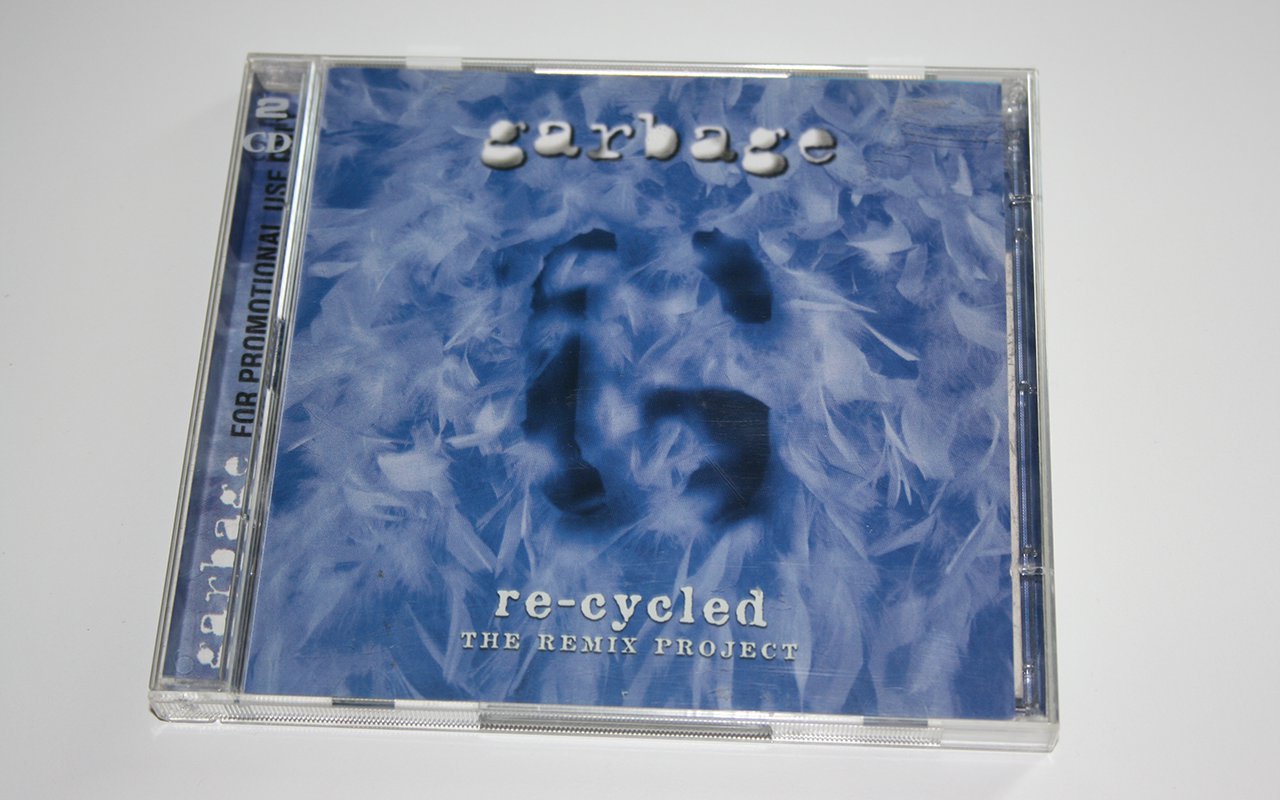 UK, GPRO 7339, CD
Re-Cycled The Remix Project, un-official counterfeit issued in late 1996 or early 1997.
The track listing on the back of the release doesn't feature all of the correct tracks, for example the Milk Remix by Tricky is listed at the Platinum Island mix.
There is no record company listed on the release but there is a note which reads.
"A collection of promotional remixes sequenced by Hardstuff and Fastbody at the controls, with thanks to Red Snatch and The Trashman."
Note: The release shown in the image shows a double CD case, this is because I have replaced the tray due to an issue with the main disc which I own. This release is only 1 disc.
Re-Cycled The Remix Project [CD, GPRO 7339]
Milk (Siren Mix)

Milk (Trance Mix)

Milk (D Mix)

Stupid Girl (Shoegazer Mix)

Milk (Got It Mix)

Stupid Girl (Tee's Freeze Club)

Milk (Butchered Vegas Mix)

Milk (VIP Rufige Trash Your Shit Mix)

Milk (The Tricky Remix)

Stupid Girl (Tee's In House Dub)

Vow (Torn Apart)

Stupid Girl (Future Retro Mix)