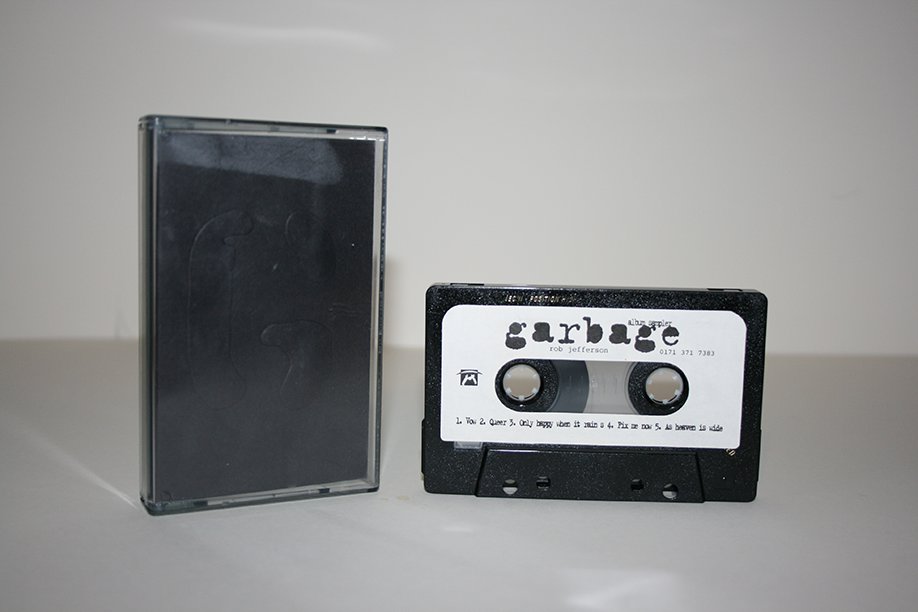 UK, Cassette (Sampler)
Promotional sampler cassette containing 5 tracks from the debut album Garbage issued by Mushroom Records in the UK.
The release is limited to 100 copies only and comes in a standard case with black card inlay featuring the band's iconic G logo, which is embossed.
The cassette is a standard BASF Chrome Super II. The release has no catalogue number.
There are 2 versions of the label on this release, one contains contact information for Rob Jefferson, the second does not.
Garbage [Cassette]
A1:

Vow

[4:30]

A2:

Queer

[4:36]

A3:

Only Happy When It Rains

[3:56]

A4:

Fix Me Now

[4:43]

A5:

As Heaven Is Wide

[4:43]