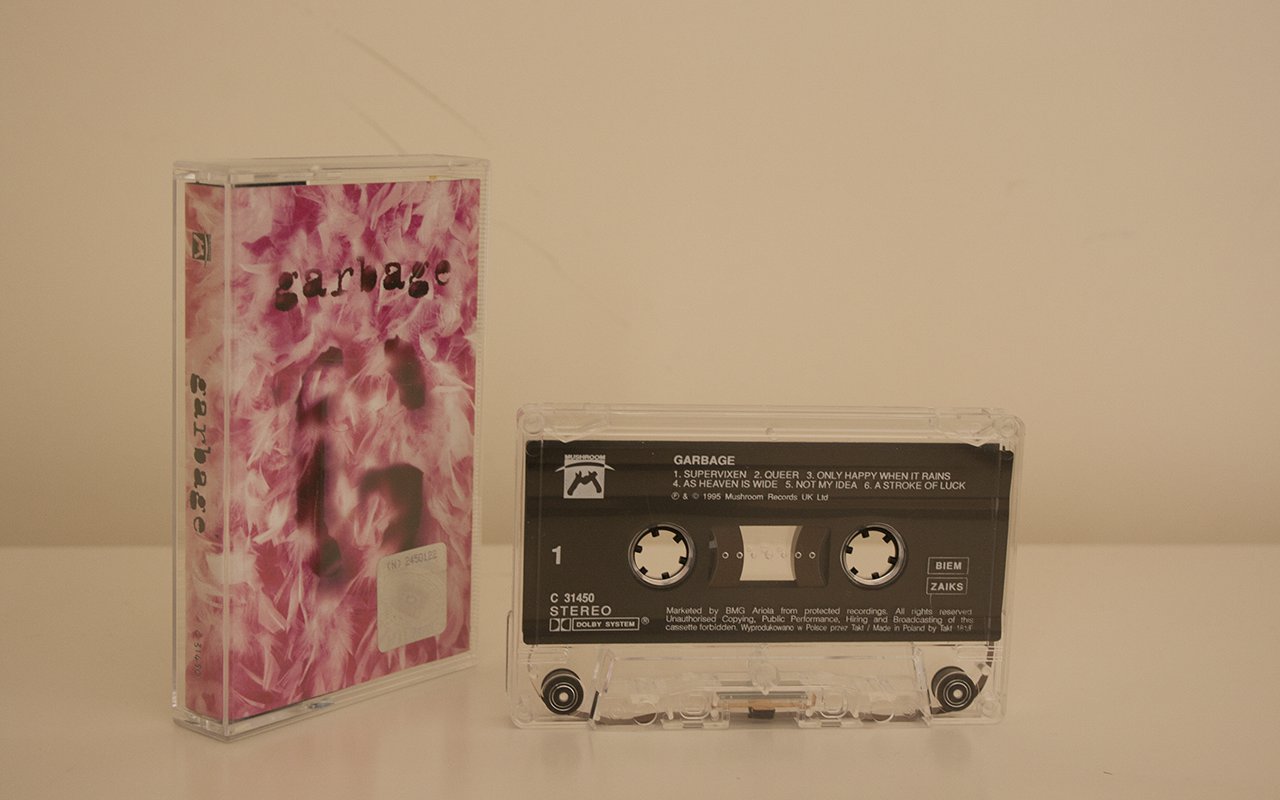 Poland, C 31450, Cassette
Cassette album issued in Poland.
This inlay is identical to the UK issued cassette with two exceptions.
There's a stickered hologram on the front cover. This has (N) 2450122 printed on it and the hologram itself reveals ZPOV ZAiKS on the bottom
There is also a line of Polish text on the same panel the barcode is found on
Due to the fact that this is a reprinted sleeve from the UK, there is no mention of Mushroom Records International BV. For the same reason their is no mention of BMG Ariola, this is found on the tape itself.
The cassette tape has some writing in Polish, as well as "Made In Poland" written in English on it. Both logos for BIEM and ZAIKS are also included.
Garbage [C 31450, Cassette]
A1:

Supervixen

[3:56]

A2:

Queer

[4:36]

A3:

Only Happy When It Rains

[3:56]

A4:

As Heaven Is Wide

[4:43]

A5:

Not My Idea

[3:50]

A6:

A Stroke Of Luck

[4:45]

B1:

Vow

[4:30]

B2:

Stupid Girl

[4:18]

B3:

Dog New Tricks

[3:58]

B4:

My Lover's Box

[3:55]

B5:

Fix Me Now

[4:43]

B6:

Milk

[3:54]