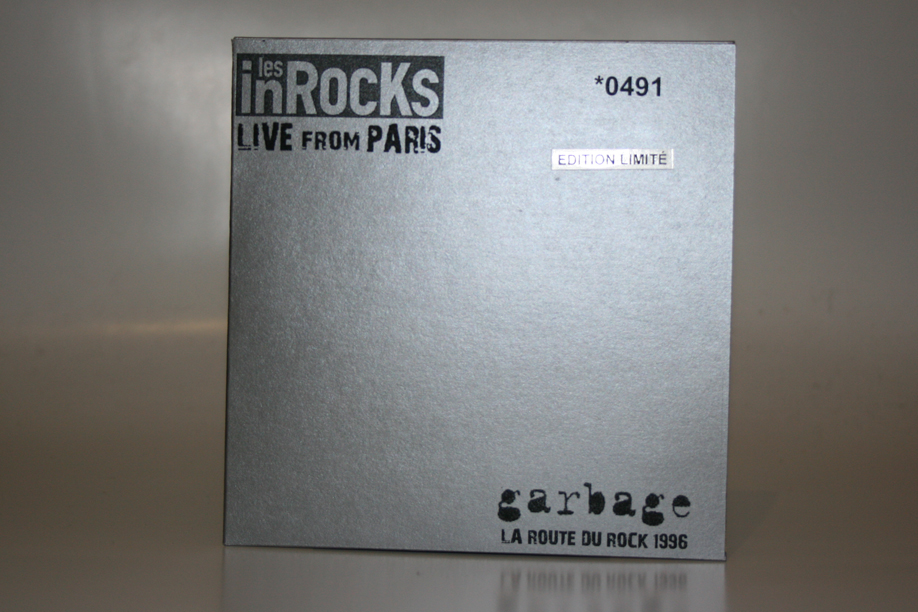 France, SANG S07 CD, CD
This disc first surfaced in May 2013 but comes from the previous year.
The live show is listed as being from August 12, 1996 and recorded at the Black Sessions, Saint Malo in France. The band played this festival 6 days later on the August 18.
Alternative cover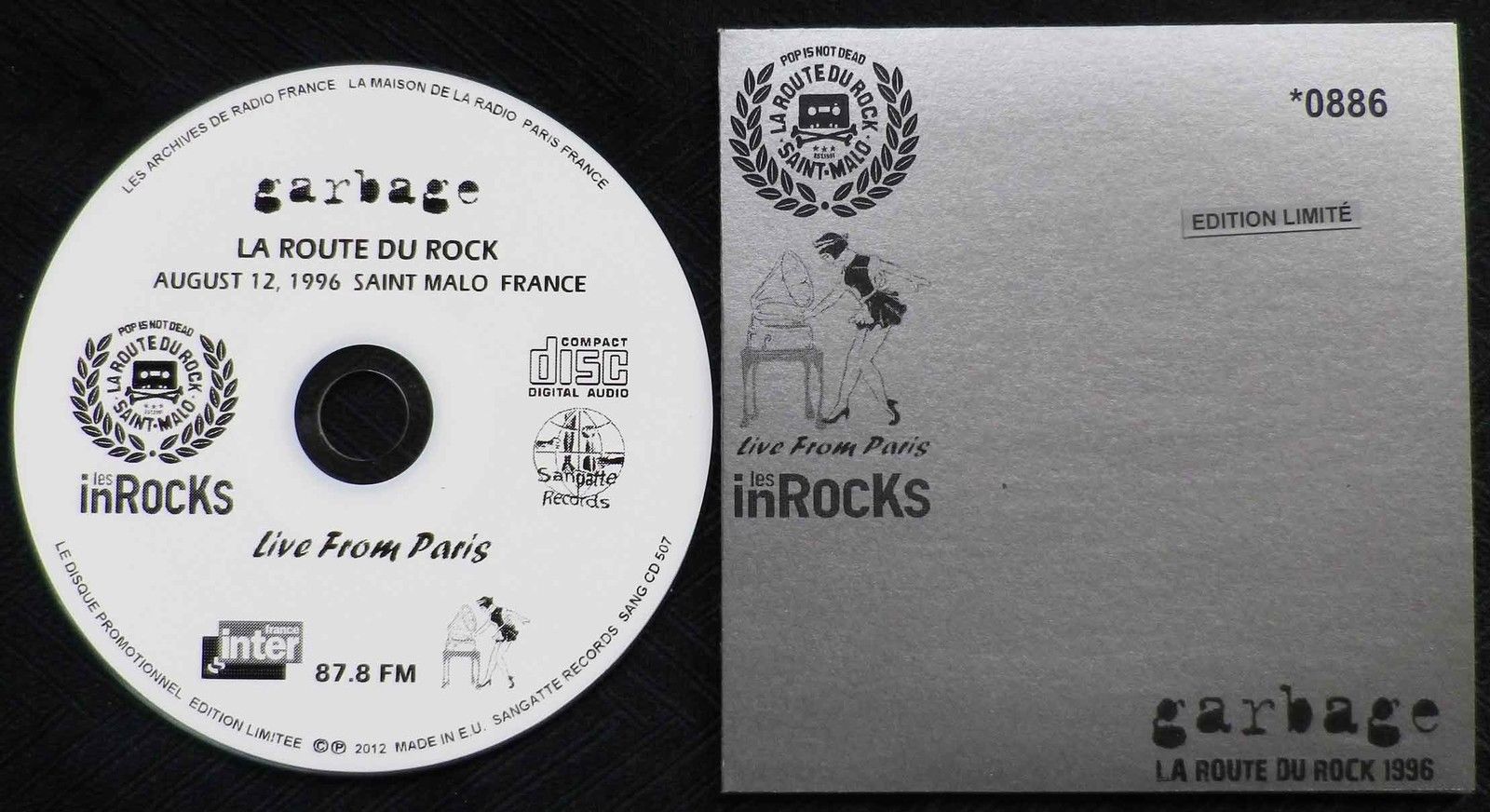 I've since seen it with an alternative cover.
Les In Rocks Live From Paris, Live At La Route Du Rock 1996 [CD, SANG S07 CD]
Queer (Live At Festival D'Annecy, France, 1996)

Fix Me Now (Live At Festival D'Annecy, France, 1996)

Not My Idea (Live At Festival D'Annecy, France, 1996)

Dog New Tricks (Live At Festival D'Annecy, France, 1996)

My Lover's Box (Live At Festival D'Annecy, France, 1996)

Milk (Live At Festival D'Annecy, France, 1996)

Supervixen (Live At Festival D'Annecy, France, 1996)

Stupid Girl (Live At Festival D'Annecy, France, 1996)

Trip My Wire (Live At Festival D'Annecy, France, 1996)

Only Happy When It Rains (Live At Festival D'Annecy, France, 1996)

Vow (Live At Festival D'Annecy, France, 1996)

As Heaven Is Wide (Live At Festival D'Annecy, France, 1996)

Kick My Ass (Live At Festival D'Annecy, France, 1996)

Girl Don't Come (Live At Festival D'Annecy, France, 1996)