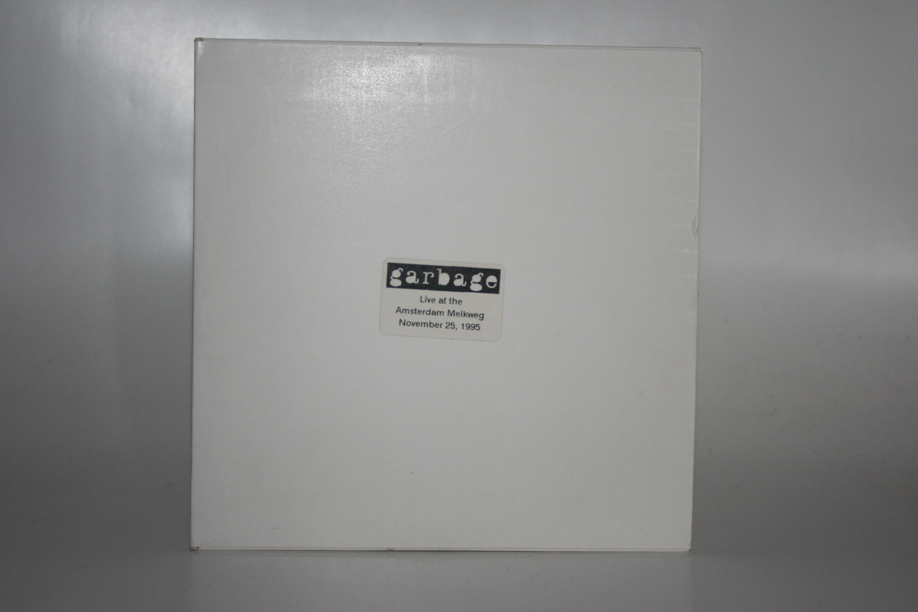 Europe, EOD BOD01, CD
Live promotional CD recorded at Melkweg, Amsterdam on November 25, 1995.
Comes in a plain white card sleeve, with a sticker on it.
There are in fact only 2 tracks on this release, they are;
Stupid Girl – Vow
Milk & Girl Don't Come
Total playing time 69:27. It's unknown what countries in Europe this was issued in or why it was issued.
PROMO ONLY – NOT FOR SALE is printed around the outside of the disc multiple times.
Live at the Amsterdam Melkweg November 25 1995 [CD, EOD BOD01]
Stupid Girl (Live at Melkweg, Amsterdam 1995)

My Lover's Box (Live at Melkweg, Amsterdam 1995)

As Heaven Is Wide (Live at Melkweg, Amsterdam 1995)

Queer (Live at Melkweg, Amsterdam 1995)

Subhuman (Live at Melkweg, Amsterdam 1995)

A Stroke Of Luck (Live at Melkweg, Amsterdam 1995)

Fix Me Now (Live at Melkweg, Amsterdam 1995)

Trip My Wire (Live at Melkweg, Amsterdam 1995)

Only Happy When It Rains (Live at Melkweg, Amsterdam 1995)

Not My Idea (Live at Melkweg, Amsterdam 1995)

Vow (Live at Melkweg, Amsterdam 1995)

Milk (Live at Melkweg, Amsterdam 1995)

Girl Don't Come (Live at Melkweg, Amsterdam 1995)
Additional information
Disc Variant 1

Matrix Runout: EOD BOD01 BMG GARBAGE
Mastering SID: IFPI L357
Mould SID: ifpi 3805