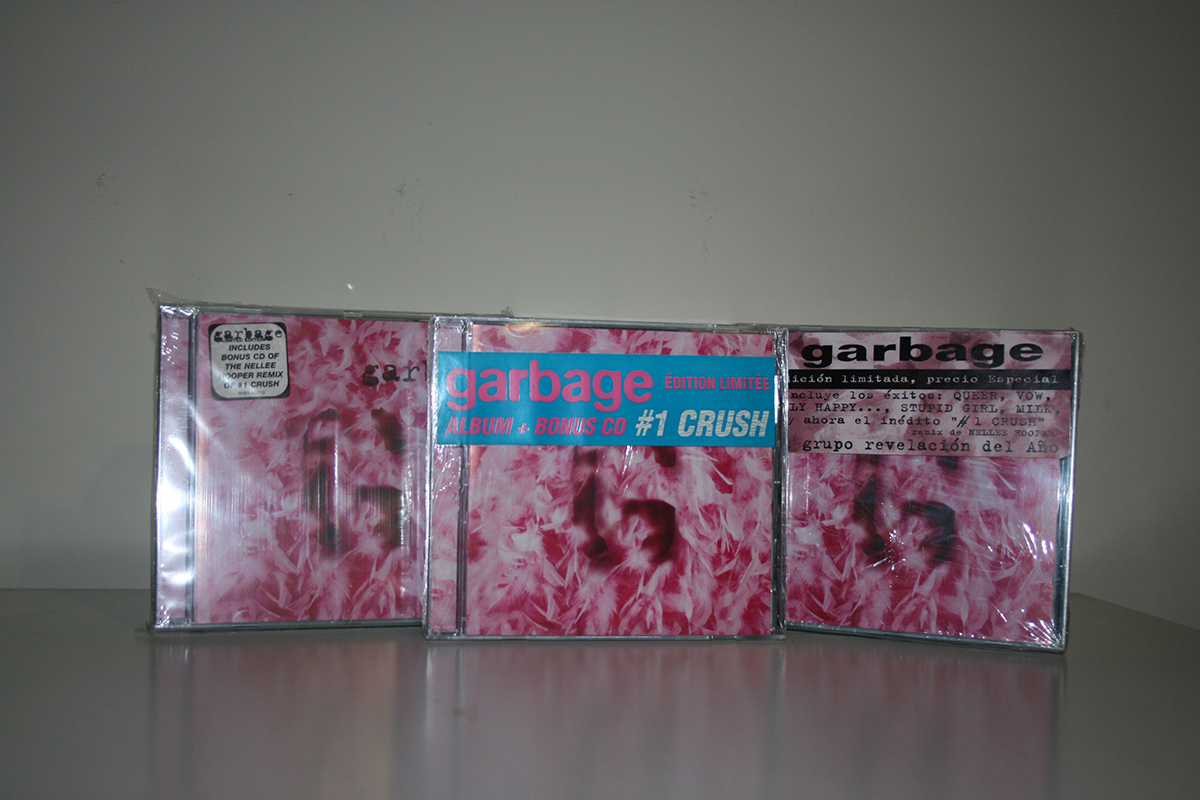 Europe, 74321-29597-2 / 74321 477712, CD (plus #1 Crush CD)
Standard European CD issued with a bonus CD featuring the Nellee Hooper remix of #1 Crush, taken from the OST for Romeo and Juliet.
The release should be stickered and shrinkwrapped with both discs wrapped together, the hype stickers vary depending on which country it was purchased in.
The release is known to have been issued in France, Spain and Germany however it may also have surfaced in both Belgium, Holland and potentially the UK.
The barcode listed below is taken from the bonus CD as this is all what would have been available to retailers to scan unless they added their own or separated the releases.
German / UK Issue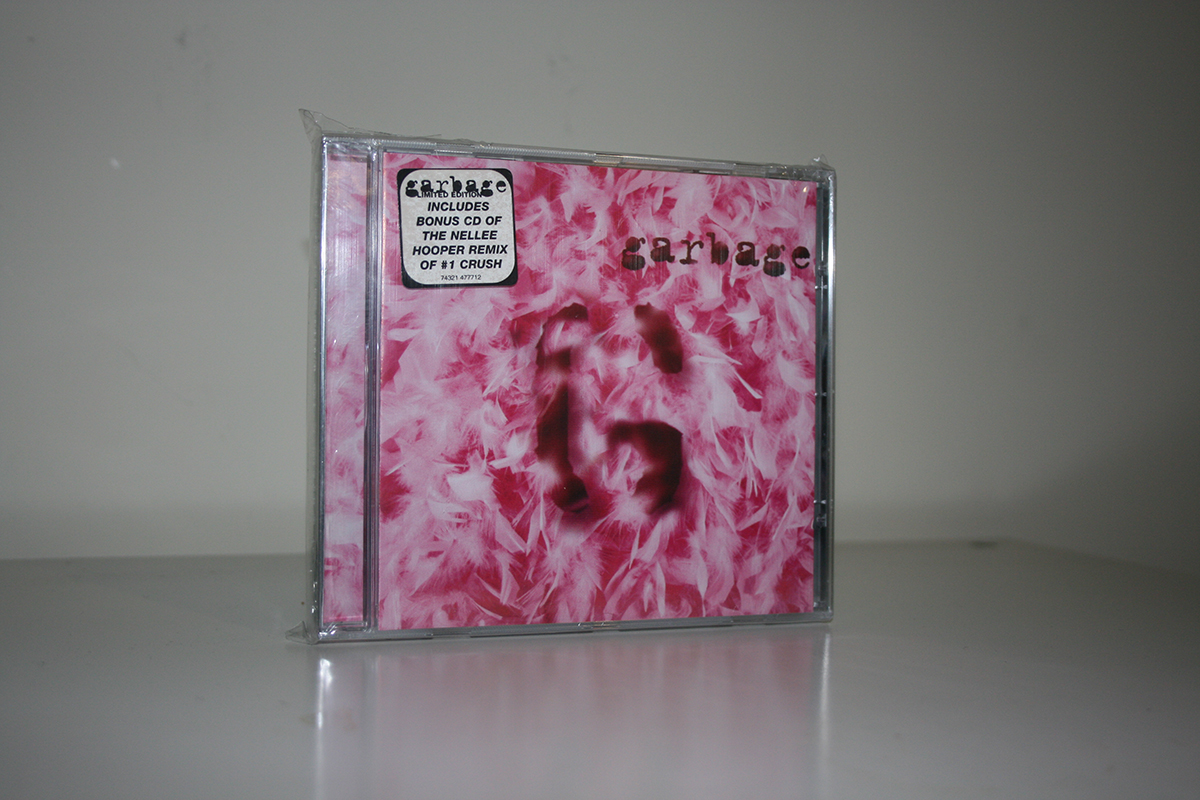 Discogs report this release as being issued in the UK. I never personally saw this issued in any UK store at any time in 1997 so this information could be incorrect.
The version I list as German includes a hype sticker written in English, the reason I've always listed this as German is as it was sold to me in the month when the item was released as a German Import.
The hype sticker reads:
garbage
LIMITED EDITION
INCLUDES BONUS CD OF NELLEE HOOPER REMIX OF #1 CRUSH
Spanish edition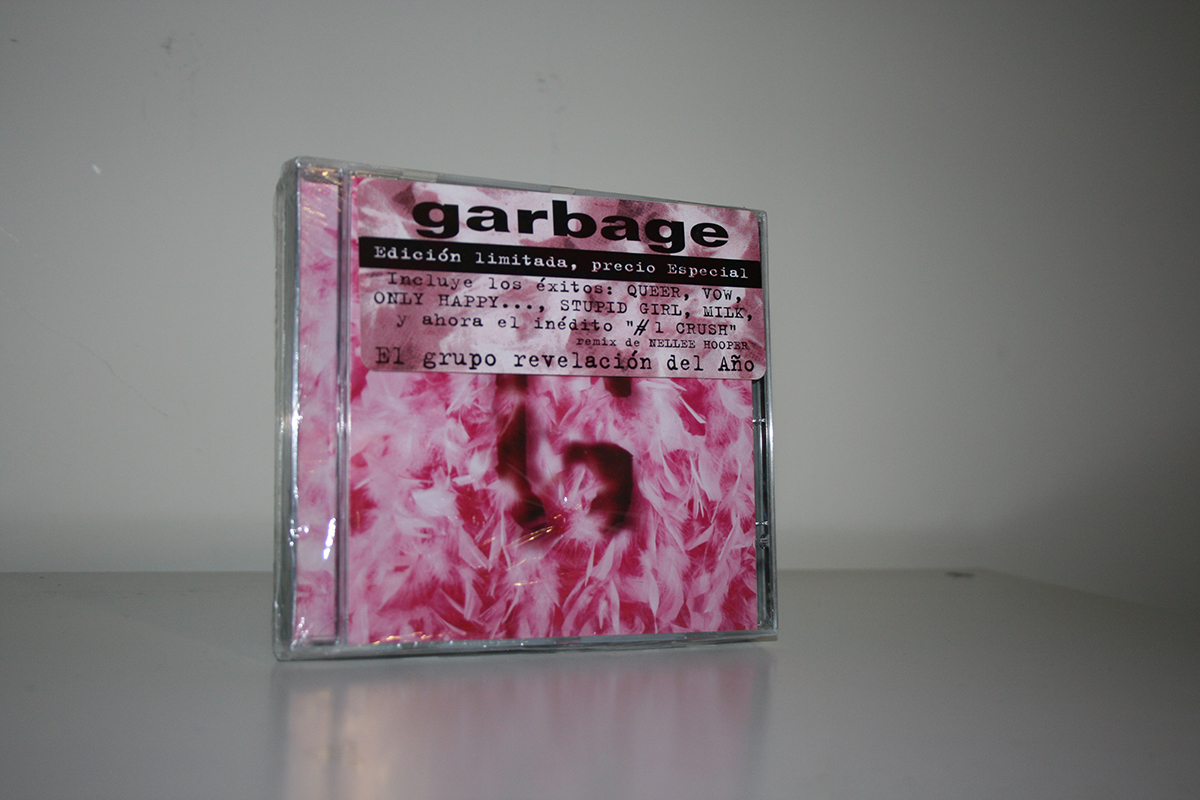 The Spanish edition features a hype sticker which reads
garbage
Edición limitada, precio Especial
Incluye los exitos: QUEER, VOW, ONLY HAPPY…, STUPID GIRL, MILK, y ahora el inedito "#1 CRUSH" remix de NELLEE HOOPER. El grupo revelación del Ano
French edition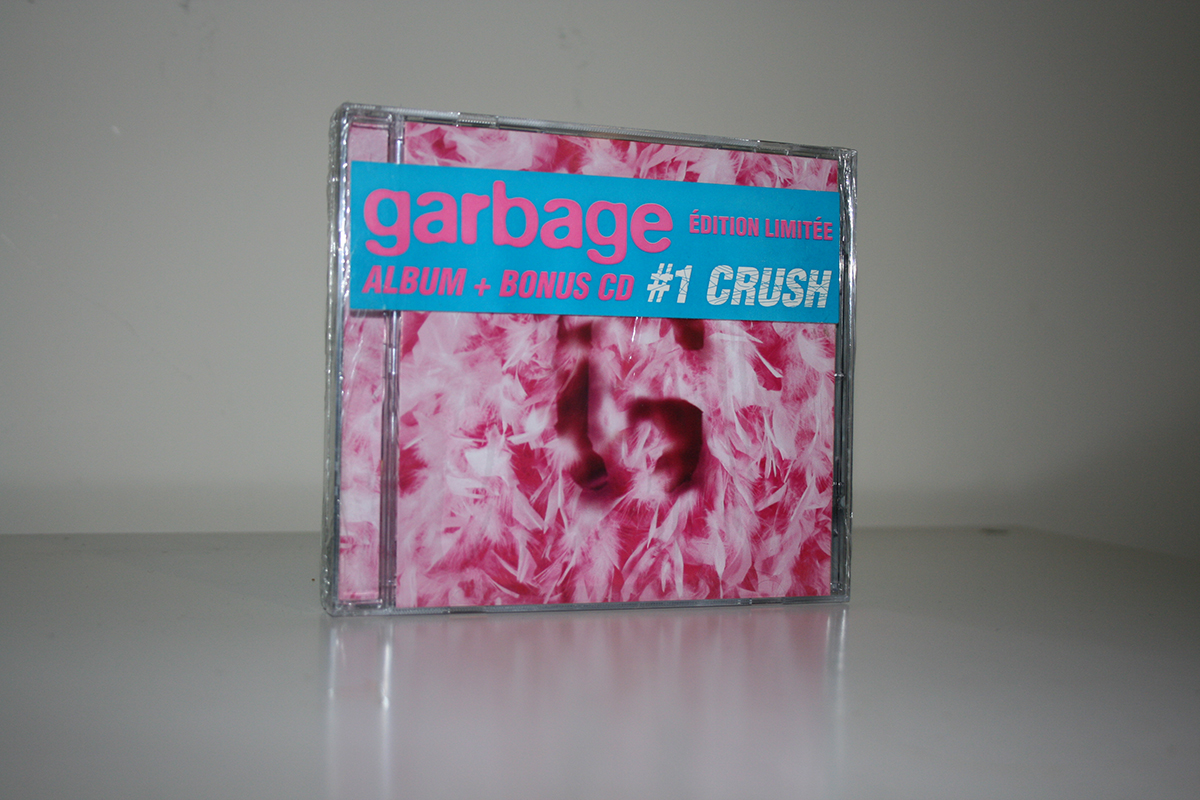 The French edition of this release features a hype sticker which reads
garbage EDITION LIMITEE
ALBUM + BONUS CD #1 CRUSH
Garbage [CD, 74321-29597-2]
Supervixen

[3:56]

Queer

[4:36]

Only Happy When It Rains

[3:56]

As Heaven Is Wide

[4:43]

Not My Idea

[3:50]

A Stroke Of Luck

[4:45]

Vow

[4:30]

Stupid Girl

[4:18]

Dog New Tricks

[3:58]

My Lover's Box

[3:55]

Fix Me Now

[4:43]

Milk

[3:54]
Additional codes:
Label code: LC 4917
Distribution code: F:BM650
#1 Crush (Nellee Hooper Remix) [CD, 74321 477712]
#1 Crush (Nellee Hooper Remix)

[4:47]
Additional codes:
Label code: LC 4917
Distribution code: F: BM920