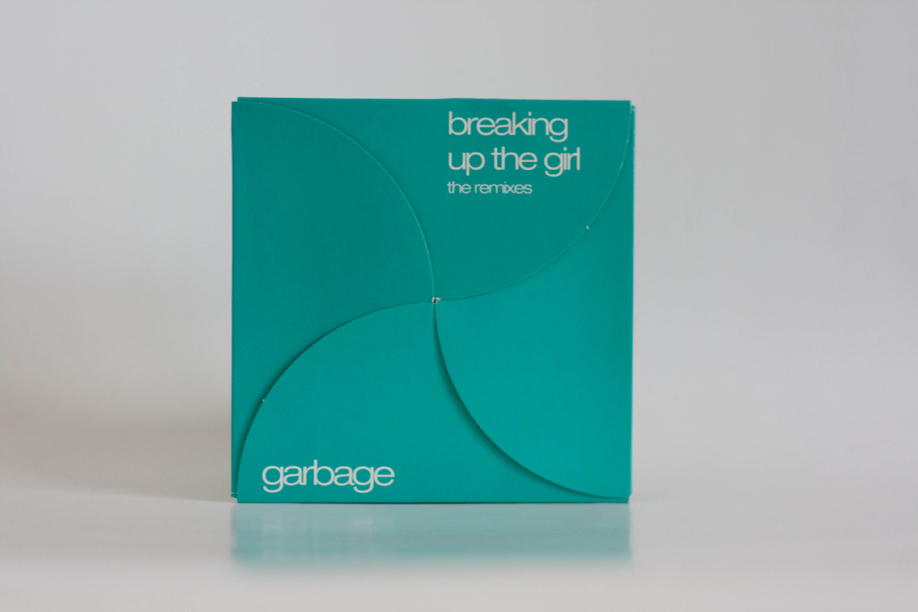 UK, TRASH 45, CD
The sleeve is made from a thick card which folds out to form a flower design.
The CD was never fully issued. It CD first surfaced April 2002 but I did have word of them from March 2002 when they were meant to have been issued.
The official word from Mushroom on this release is as follows.
"Trash 45 wasn't issued because it was the first release where we issued 3 CD's and not a 12."
It doesn't really answer much but that's the word I have.
5031 4662/TRASH45 01 is listed around the center of the disc.
Breaking Up The Girl [CD, TRASH 45]
Breaking Up The Girl

[3:34]

Breaking Up The Girl (Acoustic)

[3:22]

Breaking Up The Girl (Timo Maas Edit)

[3:45]

Breaking Up The Girl (Brothers In Rhythm Edit)

[3:53]

Breaking Up The Girl (Timo Maas Full Vocal 12″)

[6:44]

Breaking Up The Girl (Brothers In Rhythm Vocal 12″)

[10:44]