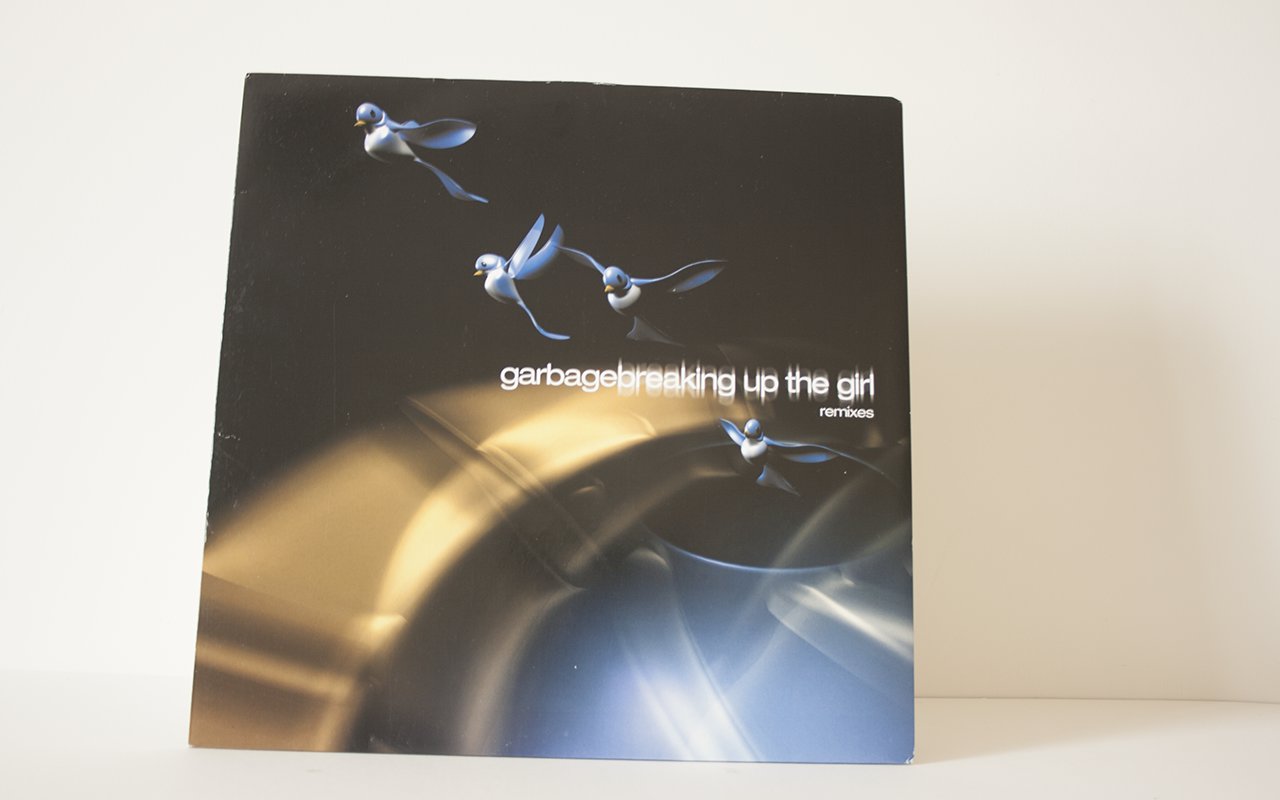 Europe, MUSH101T / 720.0101.130, 12 Inch Single
This release was initially scheduled to be released exclusivly in the UK, however it ended up being issued in Europe with some copies also sold in the UK. This was down to changes in chart rules in the UK.
Initial copies came shrink wrapped with the vinyl housed inside paper inserts.
Breaking Up The Girl - The Remixes
A1:

Breaking Up The Girl (Timo Maas Remix)

A2:

Breaking Up The Girl (Brothers In Rhythm Therapy Dub)

B1:

Breaking Up The Girl (Brothers In Rhythm Therapy Mix)

B2:

Breaking Up The Girl (Timo Maas Dub)
Additional codes: