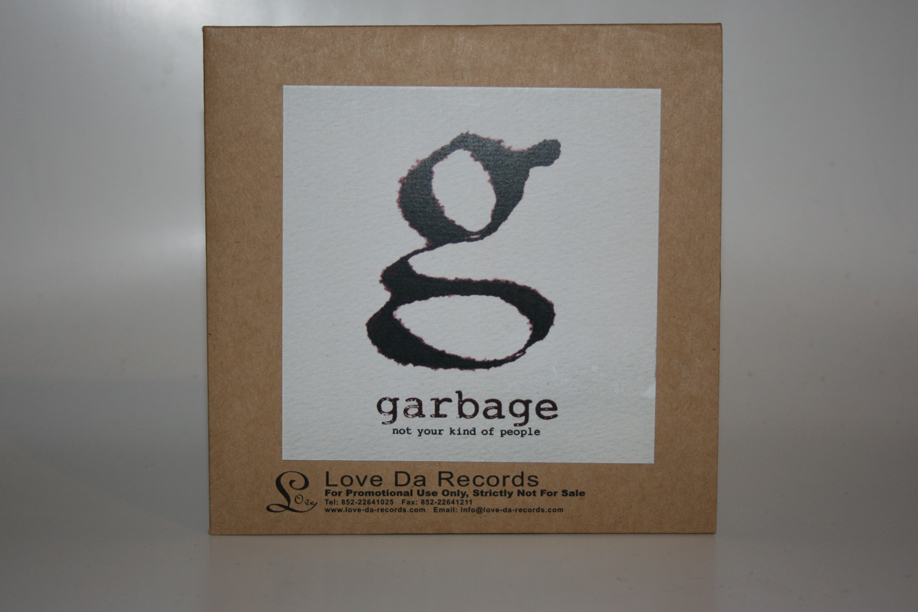 Hong Kong, CD-R
Promotional CD-R issued on Love Da Records.
The sleeve is made of card and looks like a standard branded envelope which Love Da Records use for all their promotional CD-Rs. This then has the Not Your Kind Of People cover art which is roughly cut out glued to it.
The disc is plain while with a sticker containing the information related to the release. This reads;
Garbage
"Blood For poppies"
Intro 0'16" Duration: 3'38" Sharp Cut
From their 1st new album in 7 years
"Not Your Kind Of People"
While the above sticker may suggest that there are two tracks it is only one, the sticker would be used as a cue sheet if used at all.
The release surfaced in June 2012.
Some copies have a press release
Blood For Poppies [CD-R]
Blood For Poppies

[3:38]