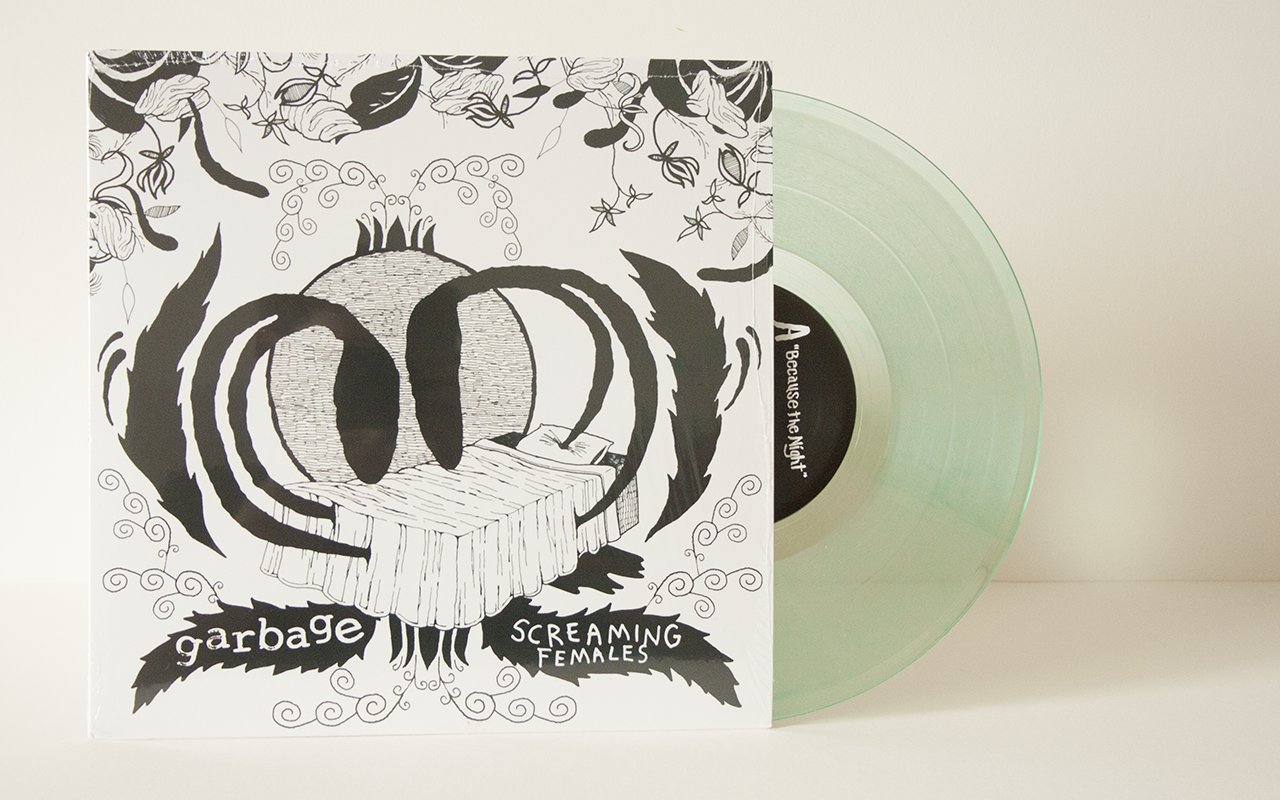 Worldwide, STNVOL-007, 10 inch Single
Limited to 5,000 copies this 10-inch blue/green vinyl was released for Record Store Day 2013.
The lead track is a cover of the Patti Smith song Because The Night performed by Garbage and The Screaming Females who toured with the band in the USA during 2012 where this track was performed as a duet a number of times.
Automatic Systematic Habit was remixed by Konstantin Kazhev, who won the bands Beatport competition that they held in 2012.
Love Like Suicide was previously issued on Japanese editions of Not Your Kind Of People.
The band also sold signed version via the official Garbage store from May 9th, 2013.
The same release was later issued in the UK on May 13, 2013.
A final batch of 250 signed copies went on sale on May 23rd, 2013. One of these copies contained a special note from the band. The winner was Guy Worthington from Newport, Wales, who won a collage made by Shirley which you can see below.
A second final batch of signed copies went on sale on June 13, and a third batch of final copies went on sale June 22, 2013 all via the official Garbage store.
Because The Night [10 inch Single, STNVOL-007]
A1:

Because The Night (featuring The Screaming Females)

B1:

Automatic Systematic Habit (Costa Cadeu Remix)

B2:

Love Like Suicide