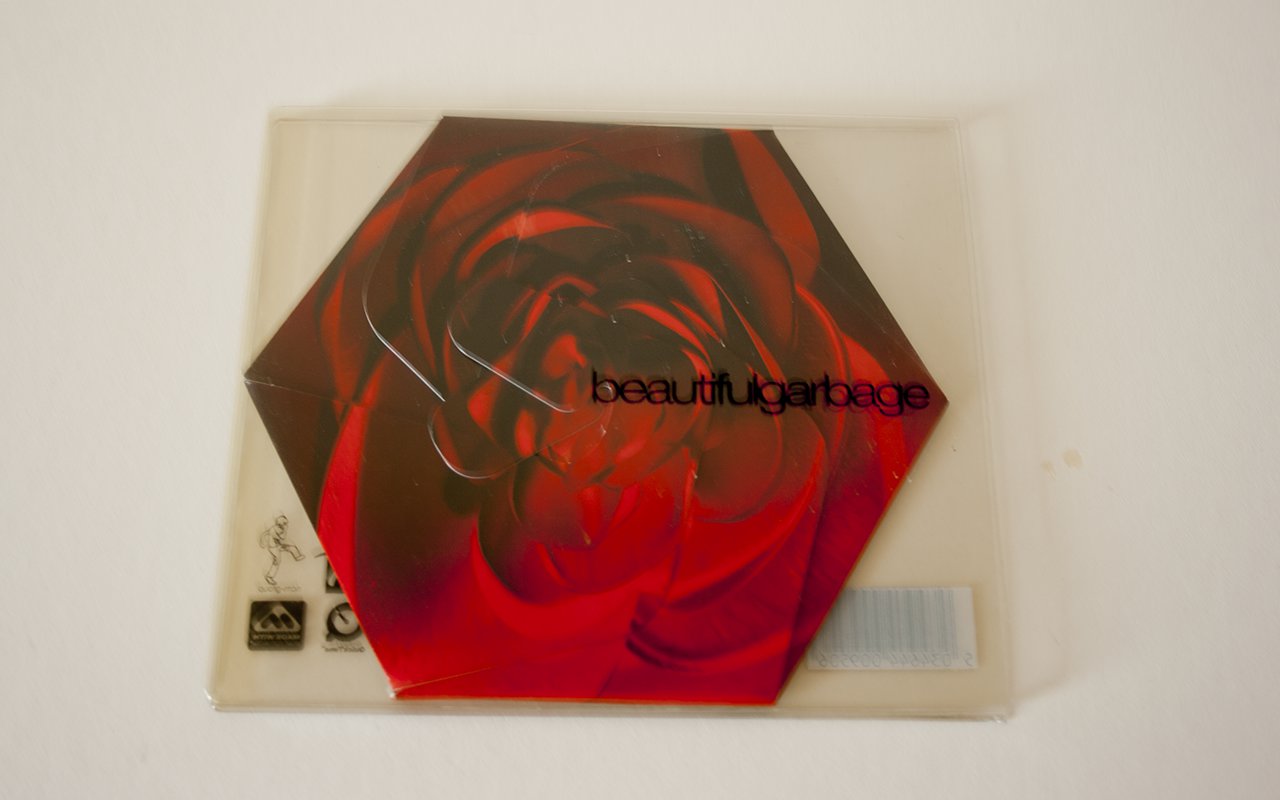 UK, MUSH95CDX, ECD (2 of 2)
Limited special edition packaging with hexagonal sleeve, which folds out into an open rose. This sleeve holds the CD and the booklet which contains the lyrics. the release was also issued in Singapore where early copies came with a cloth bag.
There is also an interactive section on the disk known as the "beautifulgarbage mixer".
The item was also used for promotional purposes, which had slight differences. The promotional version has a black CD stopper, the standard has a white one. The promotional version should also have a sticker which reads PROMOTIONAL COPY ONLY NOT FOR RESALE on the back of the sleeve.
beautifulgarbage [CD, MUSH95CDX]
Shut Your Mouth

[3:25]

Androgyny

[3:09]

Can't Cry These Tears

[4:16]

Till The Day I Die

[3:27]

Cup Of Coffee

[4:31]

Silence Is Golden

[3:49]

Cherry Lips (Go Baby Go!)

[3:12]

Breaking Up The Girl

[3:33]

Drive You Home

[3:58]

Parade

[4:06]

Nobody Loves You

[5:07]

Untouchable

[4:02]

So Like A Rose

[6:17]

beautifulgarbage mixer