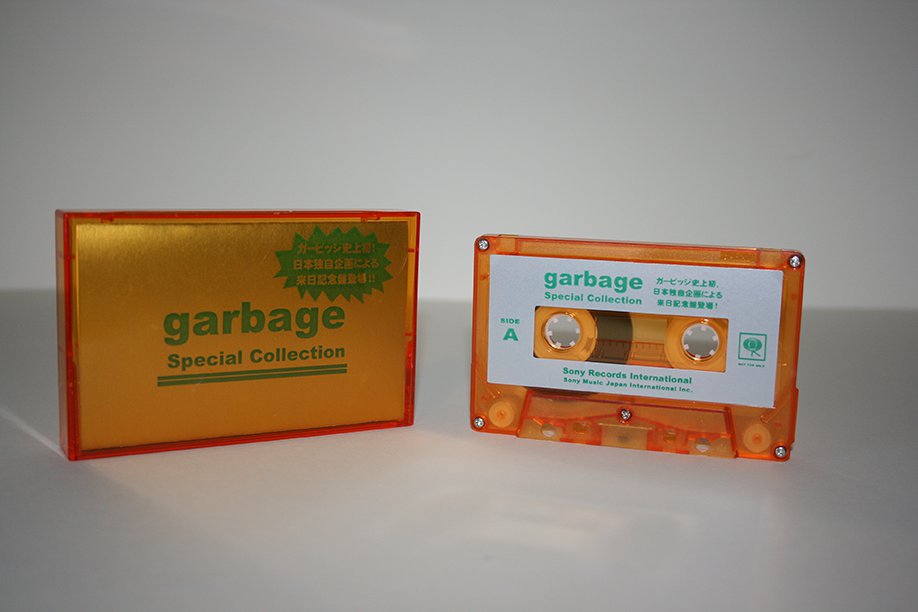 Japan, [SCIP66], Cassette, (Test Pressing)
Unreleased test pressing for Garbage:Special Collection.
The cassette comes in an orange case with inlay. The release plays the same on both sides.
The cassette first came to my attention in September 2002.
Please note, the catalogue number SCIP66 is not listed on the release itself.
Garbage:Special Collection [Cassette]
A/B1:

Use Me

[4:34]

A/B2:

Enough Is Never Enough

[4:08]

A/B3:

Androgyny (Neptunes Remix)

[3:18]

A/B4:

Vow (Live at Roskilde Festival 1998)

[5:14]

A/B5:

Cherry Lips (Go Baby Go!) (DJEJ's Go Go Jam)

[6:13]