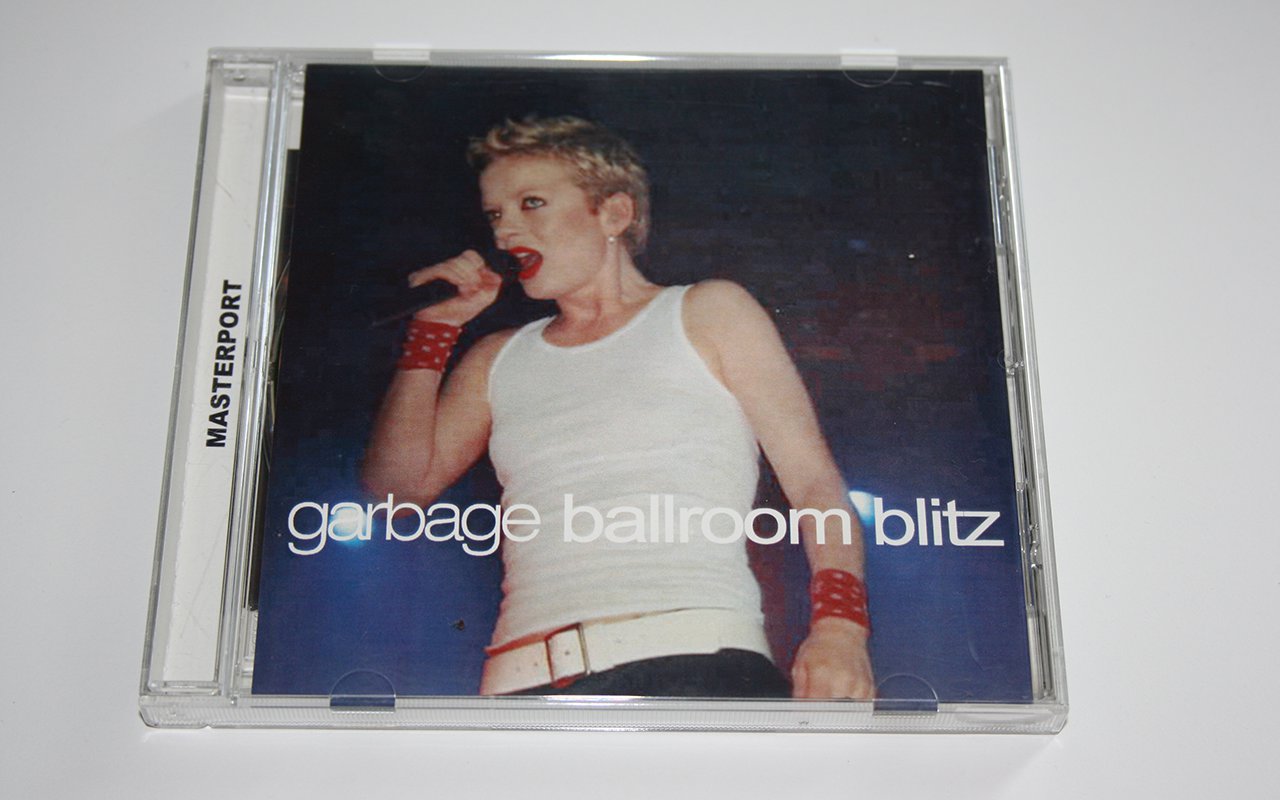 Japan, MASTERPORT-123, CD
Garbage Ballroom Blitz, unofficial CD issued featuring 14 tracks from the bands performance at the Electric Ballroom, Camden on August 29, 2002. These were taken from the XFM broadcast of the show which was aired a few days later in London.
There are also 4 additional recordings which are taken from the BBC2 show Later With Jools Holland.
Garbage Ballroom Blitz [CD, MASTERPORT-123]
XFM Intro (Live At The Electric Ballroom, Camden, 2002)

Supervixen (Live At The Electric Ballroom, Camden, 2002)

Temptation Waits (Live At The Electric Ballroom, Camden, 2002)

Push It (Live At The Electric Ballroom, Camden, 2002)

Special (Live At The Electric Ballroom, Camden, 2002)

Shut Your Mouth (Live At The Electric Ballroom, Camden, 2002)

Lick The Pavement (Live At The Electric Ballroom, Camden, 2002)

Milk (Live At The Electric Ballroom, Camden, 2002)

As Heaven Is Wide (Live At The Electric Ballroom, Camden, 2002)

Stupid Girl (Live At The Electric Ballroom, Camden, 2002)

Only Happy When It Rains (Live At The Electric Ballroom, Camden, 2002)

I Think I'm Paranoid (Live At The Electric Ballroom, Camden, 2002)

Cherry Lips (Go Baby Go!) (Live At The Electric Ballroom, Camden, 2002)

When I Grow Up (Live At The Electric Ballroom, Camden, 2002)

Till The Day I Die (Live On Later With Jools Holland, 2001)

Cherry Lips (Go Baby Go!) (Live On Later With Jools Holland, 2001)

Shirley Manson Interview (Live On Later With Jools Holland, 2001)

Stupid Girl (Live On Later With Jools Holland, 2001)